Cascade is a non-profit Community Health Center that has been serving Lewis County and surrounding areas for more than 50 years. We currently have five locations throughout Lewis County Washington. We offer a wide range of services to meet the needs of our clients and our community.
Mission
Serving our community with acceptance, compassion, and respect.
Vision
To provide a service to our community for all ages in an environment that is free of discrimination or judgment.
Values
We believe there is no wrong door. A person can come to us for chemical dependency, mental health or primary care issues and we will help to meet their needs. We are here to help people enhance their lives.
About Us
Cascade Community Healthcare Certified Community Behavioral Health Clinic Expansion (CCBHC-E) grant recipient
Expanding Access to Care 
Cascade Community Healthcare was one of 3 agencies in Washington State to be awarded the CCBHC-E grant by the federal Substance Abuse and Mental Health Services Administration (SAMHSA) in 2020.
Through the CCBHC-E grant award, we are strengthening and expanding our service array through nine core services:
1.    Crisis mental health and addiction services
2.    Screening, assessment and diagnosis, including risk assessment
3.    Person and Family-centered treatment planning
4.    Outpatient mental health and substance use services
5.    Primary care screening and monitoring of key health indicators and health risk
6.    Targeted case management
7.    Psychiatric rehabilitation services
8.    Family and Peer support services
9.    Intensive, community-based mental health care for members of the armed forces and veterans, particularly those in rural areas.
Who do CCBHC's Serve?
These individuals include (but are not limited to):
• Children who have serious emotional disturbances
• Individuals with chronic addiction
• Those with mild/moderate substance use disorders
• Individuals who have complex health profiles
• Adults who have severe mental illness
• Individuals with mild/moderate mental illness
• Insured and uninsured individuals
• Those who are on Medicaid
• Members of the Armed Services/Veterans
• Low income or underserved individuals/families
Quality Improvement
Cascade Community Healthcare is committed to providing quality behavioral healthcare services to the residents of Lewis County. Our organization adheres to strict internal and external plans and processes to ensure our services and operations meet state and federal requirements in the area of quality improvement and lead to improved outcomes, recovery, and resilience for clients and their families that are aligned with our mission and values. Our quality improvement plan establishes a systematic process for monitoring services, programs, and initiatives aimed at:
Trauma Informed Care
Cascade Community Healthcare strives to develop and equip all staff with Trauma-Informed Care (TIC) knowledge and competency-based skills in TIC to provide quality health care. Trauma-Informed Care means treating the person as a whole, taking into account past trauma and the resulting coping mechanisms when attempting to understand behaviors to provide effective treatment as well as improving the quality and impact of care.
What is Trauma Informed Care?
Trauma Informed Care (TIC) is an approach to dealing with the complexities and often difficult issues that individuals struggle with in their daily lives (Muskett, 2013: Fallot & Harris, 2011: Bath, 2008).
Guiding Principles to Trauma-Informed Care
Safety – Throughout the organization, staff and the people they serve feel physically and psychologically safe.
Trustworthiness and Transparency – Organizational operations and decisions are conducted with transparency and the goal of building and maintaining trust among staff, clients, and family members of those receiving services.
Peer Support and Mutual Self-Help – These are integral to the organization and service delivery approach and are understood as a key vehicle for building trust, establishing safety, and empowerment.
Collaboration and Mutuality – There is true partnering and leveling of power differences between staff and clients and among organizational staff from direct care staff to administers. There is recognition that healing happens in relationships and in the meaningful sharing of power and decision-making. The organization recognizes that everyone has a role to play in a trauma-informed approach. One does not need to be a therapist to be therapeutic.
Empowerment, voice, and choice – Throughout the organization and among the clients serviced, individual's strengths are recognized, built on, and validated. The organization aims to strengthen the staff's clients' and family members' experience of choice and recognize that every persons' experience is unique and requires an individualized approach. This includes a belief in resilience and in the ability of individuals, organizations, and communities to heal and promote recovery from trauma. This builds on what clients, staff, and communities have to offer, rather than responding to perceived deficits.
Cultural, Historical, and Gender Issues – The organization actively moves past cultural stereotypes and biases (e.g., based on race, ethnicity, sexual orientations, age, geography) offers gender responsive services, leverages the healing value of traditional cultural connections, and recognizes historical trauma.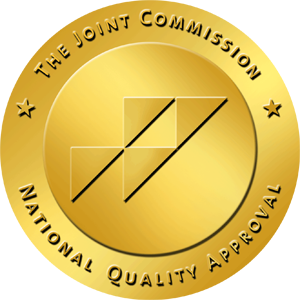 JOINT COMMISSION
 Cascade Community Healthcare has earned The Joint Commission's Gold Seal of Approval® for Behavioral Health and Ambulatory Health Care Accreditation by demonstrating continuous compliance with its performance standards. The Gold Seal of Approval® is a symbol of quality that reflects an organization's commitment to providing safe, high quality, and effective care.